Christmas is a very magical time of year, especially for kids and our beloved pets!  I know that my dog, Cooper, is very excited for this Christmas since I have been spending more time showing him why this is a special time of year.  It seems that he is understanding that something is different this year.  It is cold outside, special lights are up in the neighborhood for the holiday season, and Cooper is waiting for his big surprise under the Christmas tree.
I know that Cooper may not understand the true meaning of the Christmas season but I do try to spend more time with him during the holiday season, so that he knows how important he is to me.  The season of "giving" is just that, giving back to the dog who gives so much to me every day.  He brings a smile to my face when I am sad, or he makes me laugh on my worst days.  Bottomline, my dog loves me in good times and in bad times, and he loves incessantly  So what does Cooper want for Christmas this year?  I'll turn over the blog to him to tell you.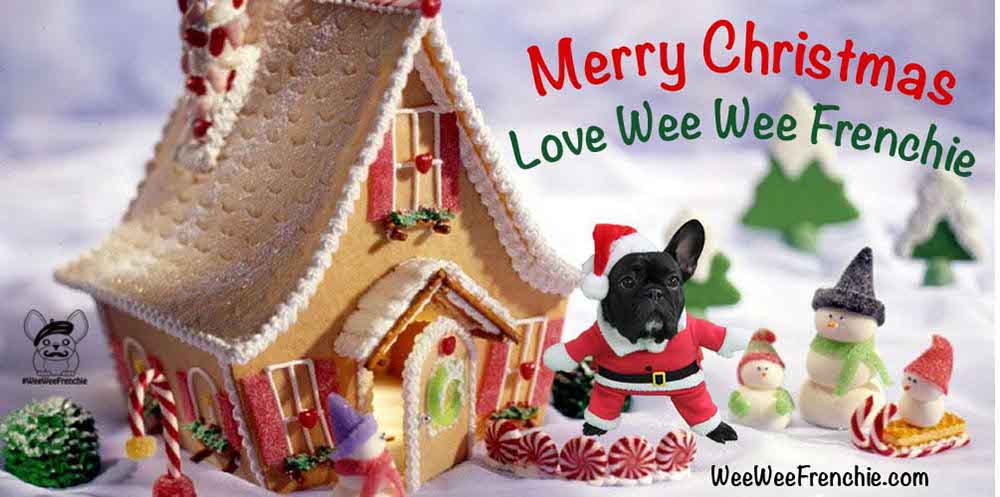 Dear Santa Paws,
My name is Cooper, and I am a very special dog.  I love making people happy, usually by dressing up in costumes and walking around the neighborhood so everyone can see me.  I get extra happy when people smile back at me because I know I have done my job of making the world a better place.
I try so hard to be good, Santa Paws, but some days, it is extremely hard.  You see, I love food!  What I mean by that is that I Really Love Food!  So when my daddy leaves his half-eaten sandwich on the coffee table, which is at my eye-level, I cannot stop myself from eating it!  He gets mad at me but it is so delicious that I am happy with whatever punishment occurs.  I have also eaten a lot of food crumbs, a burrito, and drooled A LOT whenever watching my pawrents eat food in front of me.
I have a good life, and my pawrents feed me well but I do get lonely when I am left alone sometimes.  Santa Paws, all I want for Christmas is a sibling.  Someone that I can call my best friend.  A fluffy animal that will be able to play with me, snort at my jokes, and help me steal food from my pawrents.  Ideally, I am looking for my mirror image so that whenever I cause trouble then my best friend, who will look like me, gets into trouble and not ME!  It is the perfect plan, Santa Paws, and I hope you do not disappoint me like you did last year.
You see, I asked for a furry companion last year but I think you lost my Christmas letter and delivered my friend to another family?  I know you are a very busy man but I hope you don't forget me this year, Santa Paws.  All I want for Christmas is a best friend, and I promise that I will be very very good, unless it involves stealing a sandwich or some other food item that my daddy leaves out.
Merry Christmas!
Your Frenchie friend, Cooper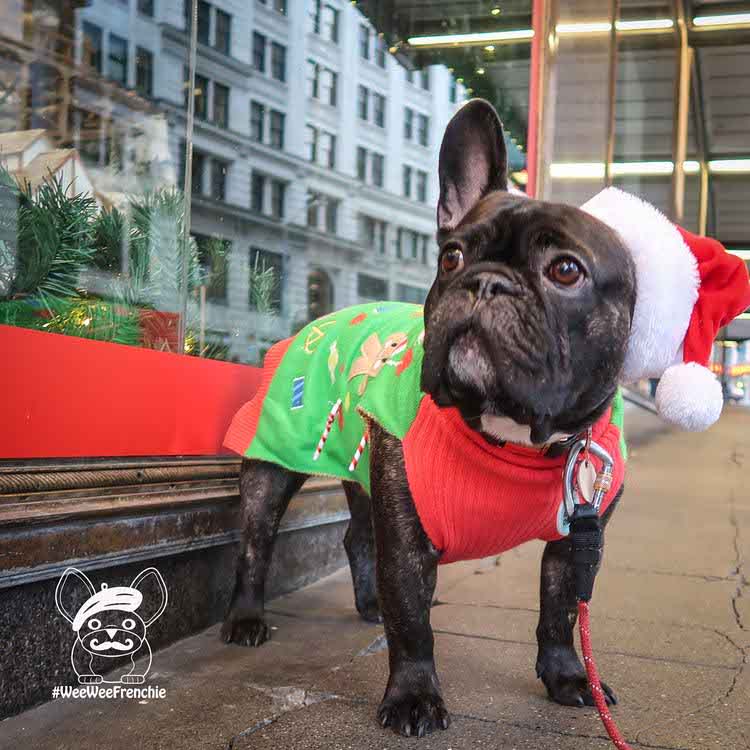 From our family to yours, wishing you a happy and joyous holiday season!
We hope you have a wonderful holiday season.  Cooper and I appreciate all of your support, and we look forward to our new and continued friendships.
Come back next week to see what Santa Paws brought Cooper this year for Christmas!
Merry Christmas,
Wee Wee Frenchie