Meet Dandy! They can help you when it comes to vitamin supplementation for your pet. They use science to create a personalized wellness plan.
No more guessing about what's best for your dog. Recommendations are science-based and vet-formulated. Supplement recommendations are made for your pet by reviewing data points like:
Answer a short online questionnaire about your pet and their lifestyle. These questions help determine the 4 vitamin recommendations made for your dog.  
And the best part? If you don't like the recommendations, you can switch them at any time during your subscription. It's that simple!
Dandy takes the guesswork out of vitamins and makes it easy. Each box is filled with 30 days of vitamin packs. Each pack contains the 4 vitamins chosen by you and the questionnaire results. Subscriptions are received at the first of the month so you'll always know where you're at in your monthly pack.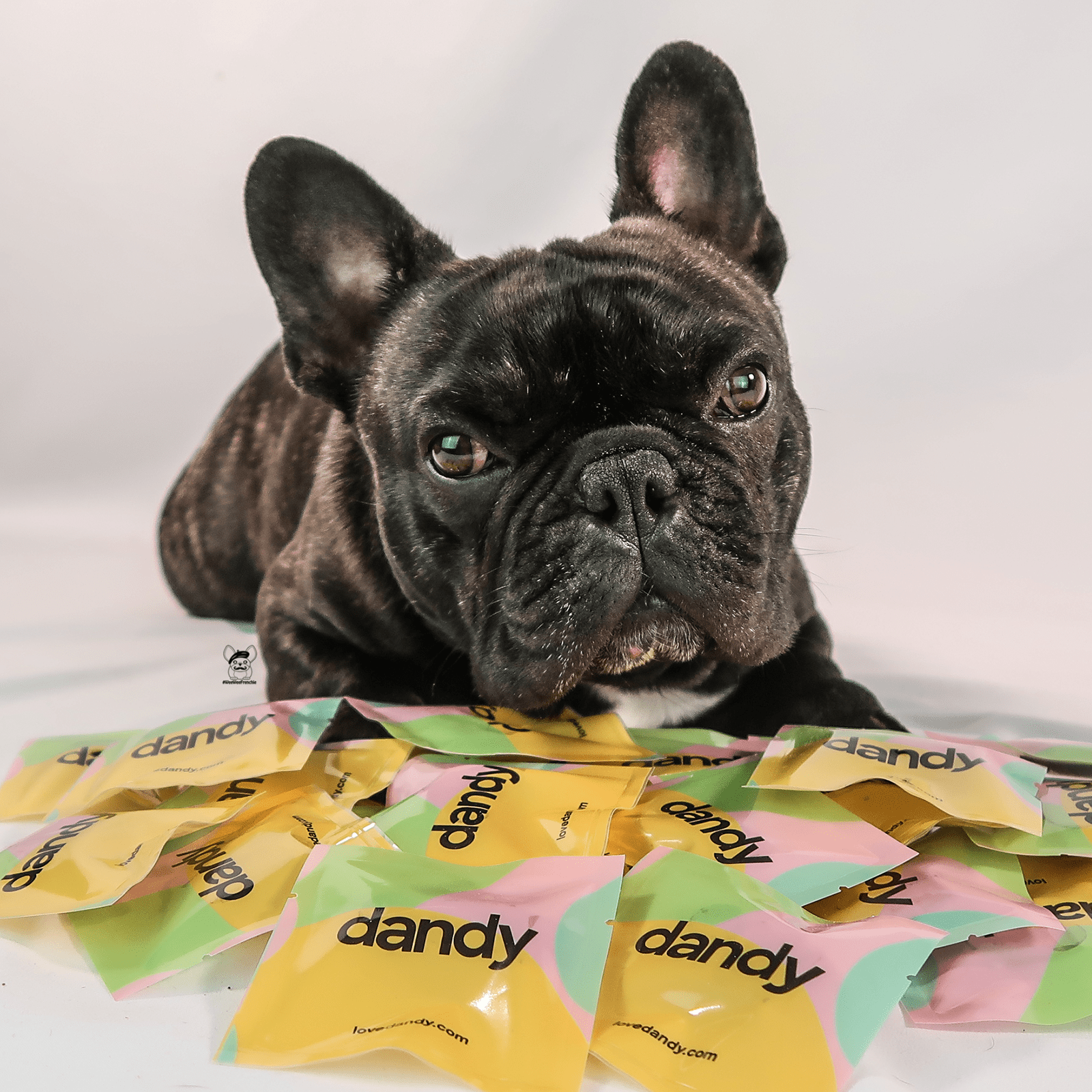 You can change your vitamin mix at any time based on your dog's needs. Dandy will also make science-based recommendations, as your dog's needs change with age.
The vitamin treats can alleviate symptoms of:
allergies
anxiety
digestion
joint pain
heart health
There are 15 vitamin treats to choose from:
L-Theanine - Calms anxiety
Free & Clear - Allergy fighting powerhouse
Pure Heart - Blend of Co-Q10, Hawthorne, and Vitamin E for heart health
Restore & Support - Antioxidants for eye health, metabolism, and endurance
Magnesium - Destress muscles and relaxes mind
Thrive+ - Milk Thistle and NAC encourages natural antioxidant production and supports liver function
Shine Boost - Blend of Omega-3 and Omega-6 to boost shine and healthy joints
Chill Pill - Antidote to ease stress and anxiety with Skullcap and Chamomile
Balance - Selenium and Zinc boost metabolism and support healthy energy levels
Hemp+ - Blend of Hemp and Curcumin to help ease stress and reduce inflammation in body
B Complex - L-Carnitine and B-Complex maintain natural energy levels and boost metabolism
Supergreens - Mixture of Spirulina, Kelp, and Wheatgrass for healthy immune support
Immunity Blend - Mushroom blend supports immune system, reduce stress, and promote longevity
Mobility + - Blend of Glucosamine, MSM, Chondroitin, and Boswellia to ease hip & joint pain and inflammation
Happy Belly - Pre and Probiotics support a healthy digestive system
When starting Dandy, your pet may need time to adjust. Start by giving 2 vitamin treats with breakfast and dinner. After a few weeks, vitamins can be given as treats rather than with food.  
Dandy makes vitamin supplementation easy. No more carrying around bottles of different vitamin treats for your dog. Grab and go with a Dandy vitamin pack. Vitamins have never been simpler.
Subscribe to our weekly blog by submitting your information in the box below.

Products in this story are independently selected and featured editorially. If you make a purchase using these links we may earn commission.