Summertime's great weather and warmer temperatures bring more opportunities to get outside especially with your dog.  However, as the weather heats up, so does the pavement! Bringing Fido along for a walk to get some fresh air may sound like a good idea but you may be putting your dog in the danger zone of overheating, burned paws, heat stroke, and even death.  How do you protect your dog when the temperatures are heating up outside?
Avoid walking when hot outside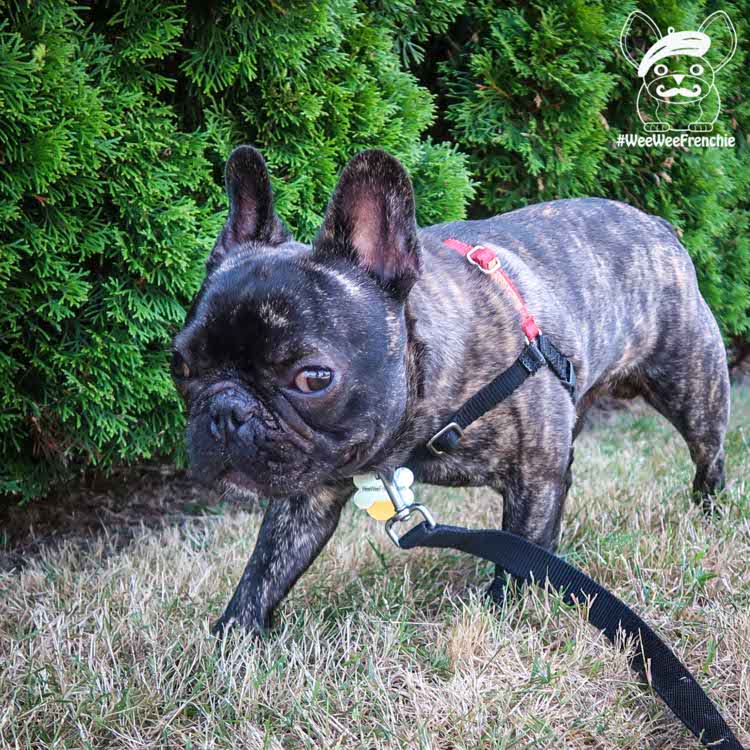 If you put the back of your hand to the cement or asphalt and cannot leave your hand for 10 seconds without feeling uncomfortable, then it is too hot for your dog!  Keep in mind that one of the ways your dog stays cool is by sweating through their feet!
If the ground is scorching hot, it inhibits your dog's cooling mechanism, potentially putting your dog in an emergency situation with overheating.  Temperatures 80°F or greater turns the pavement hot enough to fry an egg, which can result in burned paws or worse, like overheating or heatstroke.
When days are extremely warm, restrict your dog walks to morning and late evening when the pavement has cooled.  Take more frequent breaks on walks, and bring water for your dog.
What if you are already on your walk, and the ground is heating up?
If you are already walking and notice the temperature is increasing quickly, then the pavement is heating up too.  To prevent overheating in your dog, try to stay on grass during your walk until you can get your dog home. Grass is much cooler than pavement and can keep your dog's feet cool while walking.
What about dog shoes?
Dog shoes are a great way to protect your dog's feet, especially if they have tender or cracked feet; however, dog shoes can potentially accelerate overheating during hot weather.  While the shoes protect the feet, they inhibit airflow from getting between your dog's paws and heat up the feet just as much as not wearing shoes on hot pavement. If your dog needs the extra foot protection, use the shoes but remember that the same rules apply during warmer weather.  Walk outside during the morning or late evening after temperatures have cooled off in order to prevent overheating.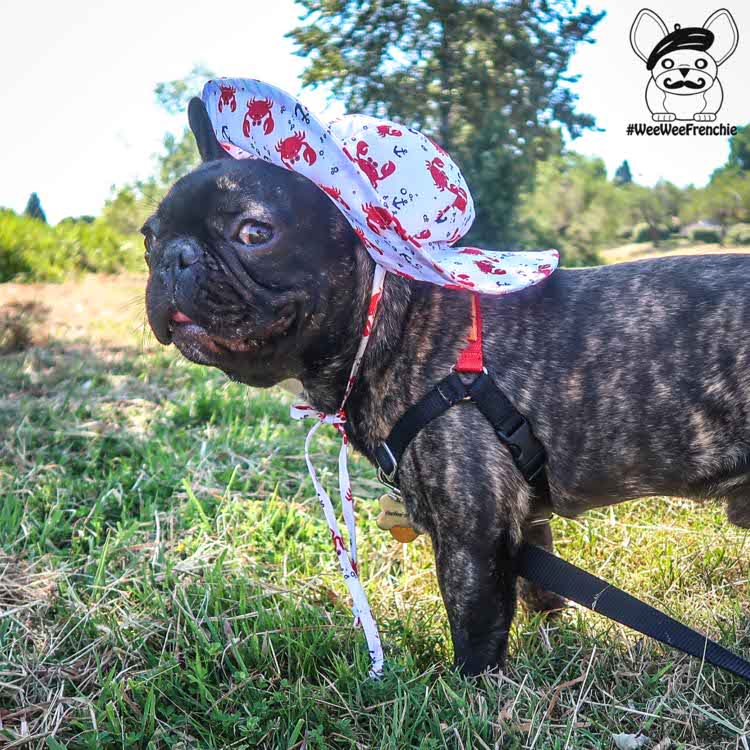 While summertime brings warmer temperatures and plenty of outdoor activities, it may be better to leave your dog at home when temperatures are 80°F or warmer.  Check the ground temperature by laying the back of your hand on the pavement, and if uncomfortably warm for you after 10 seconds, then it is too warm for your dog.  Keeping your dog safe is crucial when the temperatures are rising. Be vigilant, and if your dog looks uncomfortable, they probably are.  Bring water, utilize the shade and grassy areas, and limit time outside on hot days.  Fun in the sun means also being safe in sun!
WE HOPE YOU ARE HAVING A GREAT SUMMER!  AS ALWAYS, LEAVE US A COMMENT BELOW REGARDING HOW YOU KEEP YOUR DOG SAFE FROM OVERHEATING DURING THE WARMER WEATHER.
For more information about how to prevent overheating, see the link below.  We also have a link for Phoenix's amazing summertime hat!