Avoid walking when hot outside
Test the cement or asphalt. If you can't leave your hand for 10 seconds without it getting hot, then it's too hot for your dog!  
Your dog stays cool by sweating through their feet. If the ground is scorching hot, it prevents your dog from cooling off. Temperatures  80°F or hotter, makes the pavement hot enough to fry an egg! That means your dog can get burned paws or heatstroke.
On warm days, limit your dog's walks to morning or late evening when the pavement has cooled. Take more frequent breaks while walking, and bring water for your dog.
What if you are already on your walk, and the ground is heating up?
If the temperature is rising, the pavement is heating up too. To prevent overheating in your dog, try to stay on grass during your walk until you can get your dog home. Grass is much cooler than pavement and can keep your dog's feet cool while walking.
What about dog shoes?
Dog shoes are a great way to protect your dog's feet, especially if they have tender or cracked feet. But dog shoes prevent your dog's cooling mechanism.
If your dog needs the extra foot protection, use the shoes. But remember to walk outside during the morning or late evening.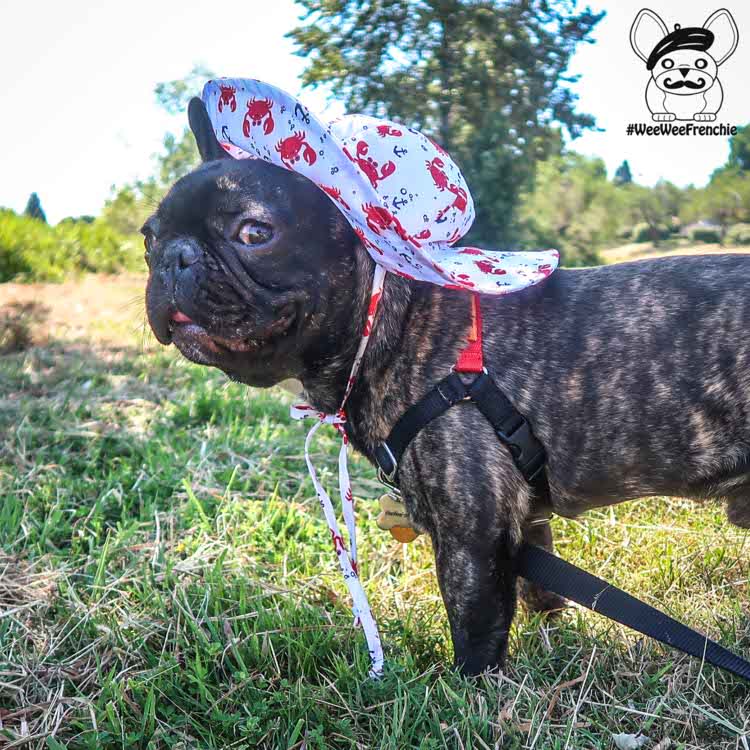 Summertime means fun in the sun. But it may be better to leave your dog at home when temperatures are 80°F or warmer. Keeping your dog safe is crucial when the temperatures are rising.
Bring water, use the shade and grassy areas, and limit time outside on hot days. Be vigilant, and if your dog looks uncomfortable, it's best to leave.