For the past year, Cooper has had a Christmas wish of a new sibling, and his wish finally came true!  Although he is not quite sure what to think of his mini-me (aka mini-Cooper), it has been a period of slow acclimation.  In all honesty, the feline brothers have adjusted better to their new brother than Cooper but we hope everyone gets over their shock and settles in quickly.  As we all get adjusted to our new Frenchie addition, make sure to read our blog as we explore the new adventures of Frenchie parenting.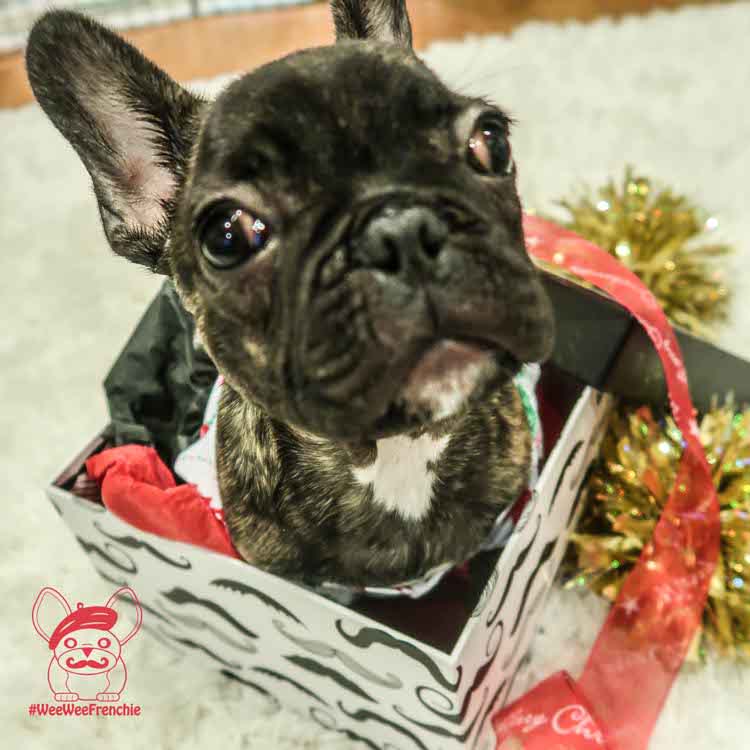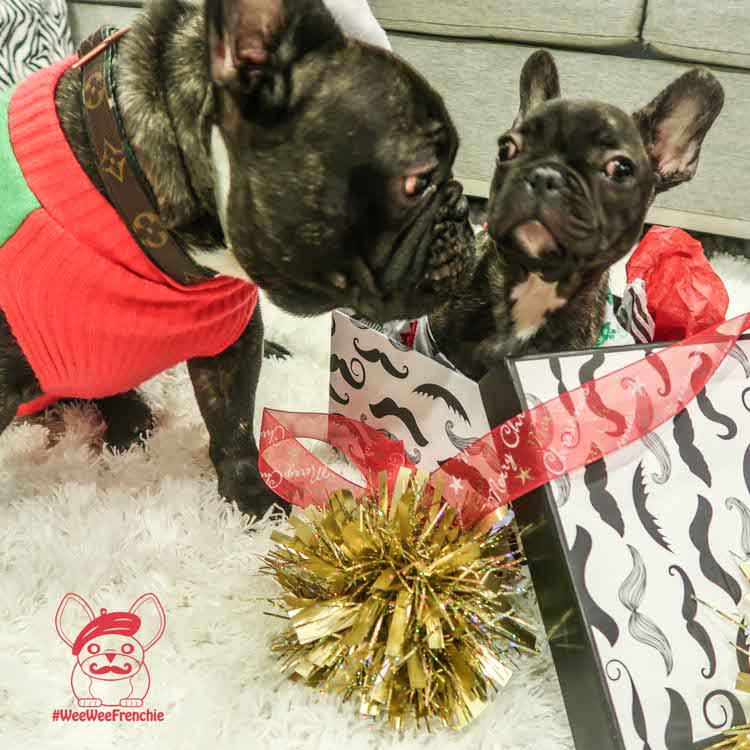 Introducing our newest addition, our little brindle boy, Phoenix River!  Our little guy is 3.5 months old and full of spunk, hops, love, kisses, and snuggles.  Watch Phoenix grow as he tackles the adventures of puppyhood and brotherhood.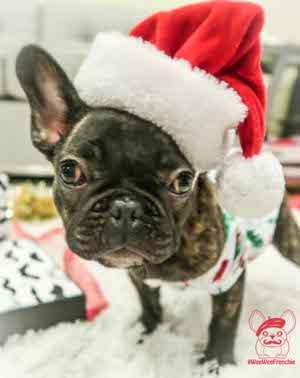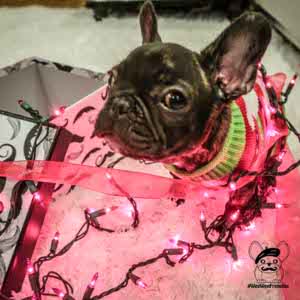 From our family to yours, we wish you a Merry Christmas full of love, peace, joy, and furbaby snuggles!  We have appreciated your friendship, comments, and support over the past year, and we look forward to many adventures in 2018.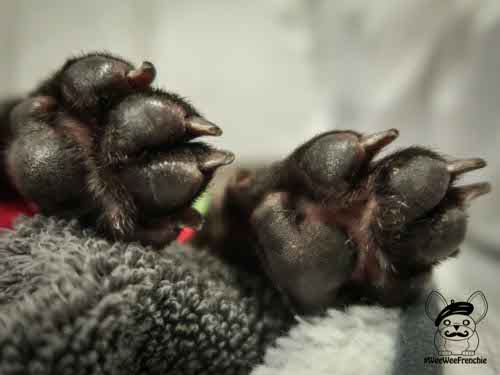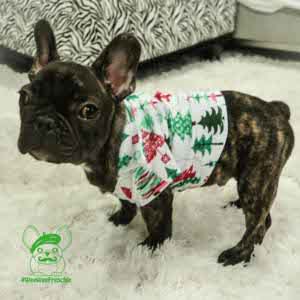 Happy Holidays from Wee Wee Frenchie