We get excited about bunny rabbits, easter eggs, and everything pastel!  Easter has arrived, which means for those of us in the Northern hemisphere, it is also spring time!  It is time to get outside to enjoy the warmer temperatures, and in order to celebrate the Easter season, I wanted to create an event that was fun for the dogs.  I decided to create our first annual easter egg hunt, which would not only get the dogs out of the house but also create family fun. Creating an easter egg hunt is not only easy to organize but easy on the budget.
To create your own Easter egg hunt:
Get plastic Easter eggs that have a small hole in one side (this allows your dog to smell the treats while searching for them)
Incorporate their favorite treats or a small toy inside
Let your dog see what you are doing while "stuffing" the eggs so that they will be "hungry to hunt"
Hide the eggs in a yard, making sure to spread them around so that your dog gets to "hunt" a large area
Release the dog(s), and watch the fun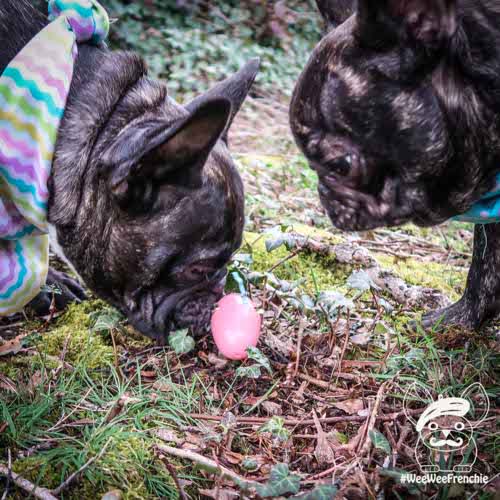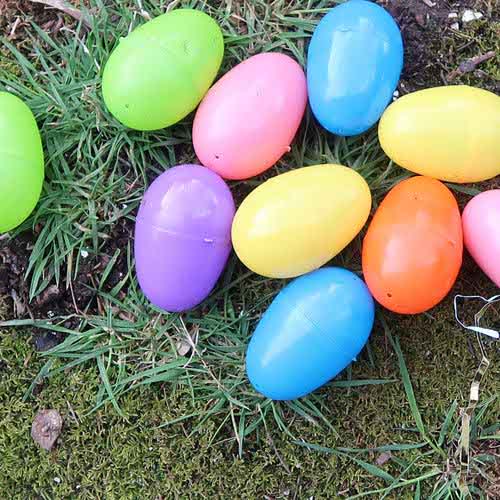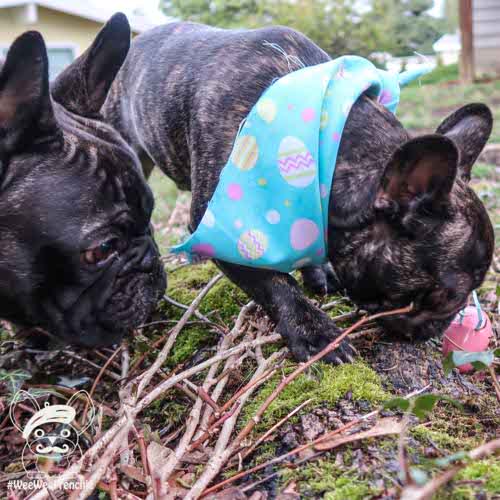 Considering that this was our first doggy Easter egg hunt, I felt it was very successful.  The dogs were a little shy when we started the egg hunt, but after breaking open a few eggs to get their treat, they were eager to find more eggs.  The dogs took breaks from egg hunting to play and to show off their eggs to each other, which turned into a game of keep-away. They seemed to enjoy their new "egg-hunting game," while also enjoying their time in the yard.
There are options to add on to the egg hunting event, such as buying some bunny ears for your canine to wear around the yard.  Dressing your dog in Easter-themed bandanas also enhances spring-spirit. Plastic eggs come in a variety of sizes so get creative by adding some toys or bones into the eggs for a special treat.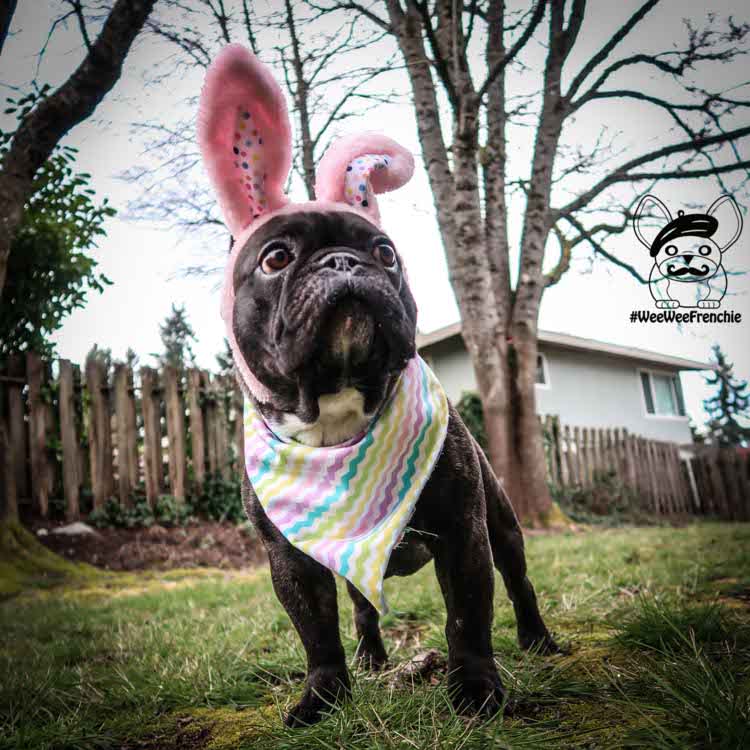 Easter is such a special time of year.  It signifies the start of spring, and while the plants start blooming and the weather improves, it is time to get outside and have some fun.  Creating an Easter egg hunt is not only easy but your dog will have a new way to enjoy spending time with you. Be creative by creating your own dog outfits or bandanas, and do not forget to have fun!  Do not hesitate any longer!   It is spring time, and time to celebrate!  Get to hopping outside, and I hope the Easter bunny is very generous towards your dog with lots of fun goodies!