There is always something mysterious and magical about Ireland.  Almost anyone you speak to wants to go to Ireland, and many say they have Irish blood when they may have no genetic ties to Ireland.  It is no wonder that most people get excited for Saint Patrick's day, the adopted American (silent) holiday that is wildly popular across the United States.  But this year, as I dressed the dogs in green I began wondering, who is this bloody Saint Patrick guy, and how did Saint Patrick's Day become so popular?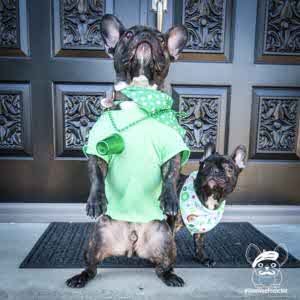 Saint Patrick was a Englishman who was captured by Irish pirates, taken to Ireland and enslaved.  When he escaped several years later, he returned home to England and joined the church. He later became a missionary, ultimately traveling to Ireland to work.  Legend states that Patrick rid Ireland of snakes but it is thought that snakes vanished sometime around the Ice Age. The "snakes" referenced could have been the snake pagan worshipers that Patrick drove out of Ireland.  When explaining the Christian faith to others, Patrick used the shamrock to symbolize the Holy Trinity. Patrick stayed in Ireland until his death on March 17, 461.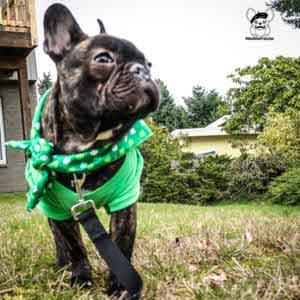 Since Patrick was not "really" Irish, we can only guess that he enjoyed a good beer from time-to-time.  I am sure he would have approved of the many of thousands of parties held all over the world celebrating not only him but also his second home, Ireland.  It should be noted that even though Saint Patrick's day was popular as a religious holiday in Ireland, the day was not widely celebrated in America until one million Irish fled to the United States during the potato famine around 1850.  Once living in the United States, the Irish found a way to connect with the locals by celebrating Saint Patrick with parades and festivals. Eventually, the celebrations were a hit and continued to grow into what it is today.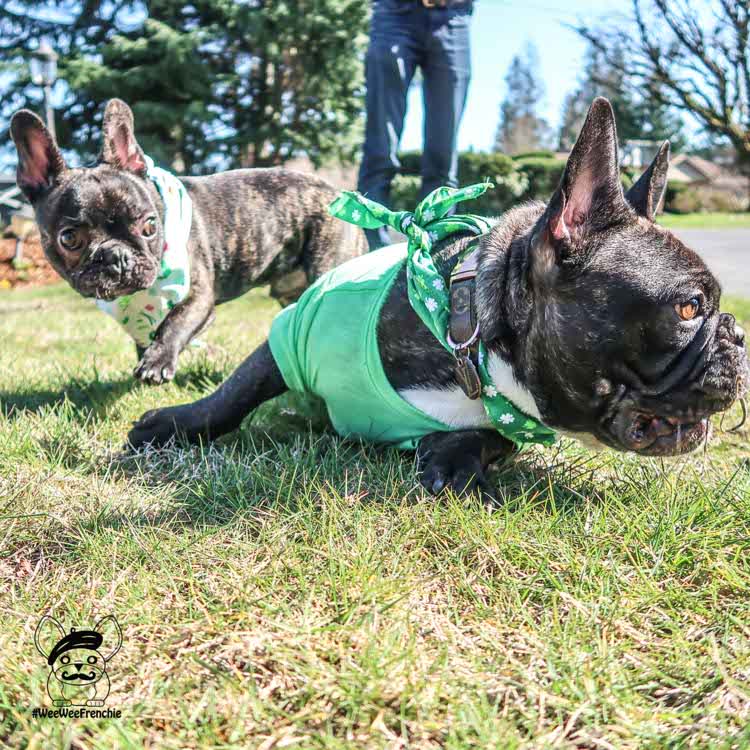 The Wee Wee Frenchie boys are always up for a good celebration so it was no surprise that neither Cooper nor Phoenix opposed to being dressed in green.  The boys strutted in style as they walked the streets in their festive green attire, participated in nibbling on some of the festive Irish food, and at one point, I think Cooper spotted a leprechaun.  Cooper and Phoenix had a bounce in their step as we returned home, and Phoenix's first Saint Patrick's Day was a success!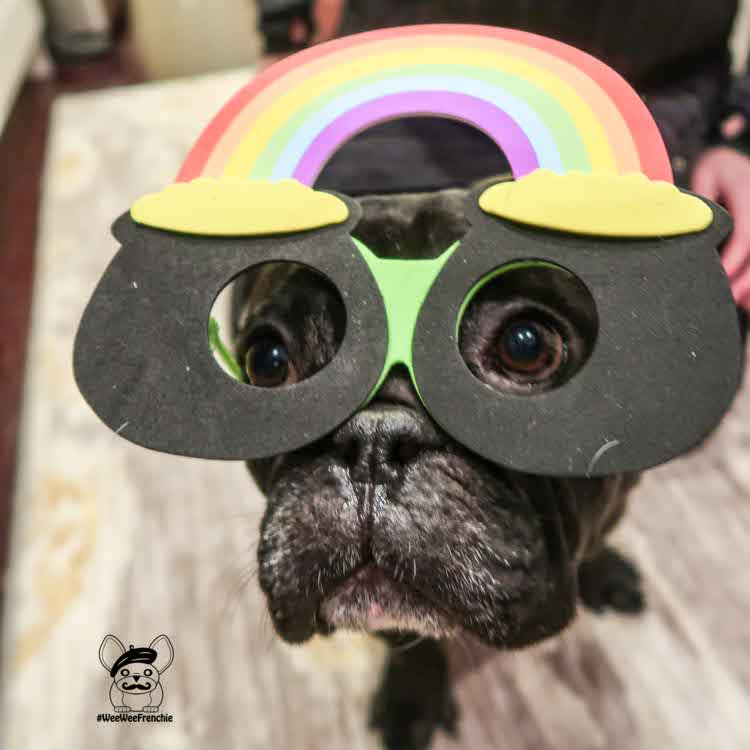 Celebrating Saint Patrick's Day is meant to be a fun day of celebration, forgetting about all your cares and stresses.  As Saint Patrick demonstrated by being an Englishman, you do not need to be Irish, or even religious, to celebrate Saint Patrick's day.  You just need to be ready pawty.  The boys had fun celebrating Saint Patrick this year, and we hoped that it was just as much fun for all of you.  Now put on some celtic music, wear your best green shirt, grab a beer, and toast to Saint Patrick!
If you are lucky enough to be Irish, you are lucky enough.