It's the holidays, and what does that mean?  Puppies for Christmas!
Frenchies scored as #4 on the top dog breeds of 2019, but their wrinkly cuteness comes at a price.
French bulldogs are one of the most recognized and popular dog breeds.  Their squishy faces, grunts, and stubbornness will have you laughing for days.  With so much good, you almost forget about the bad.
Health issues
Those adorable wrinkles and squished faces come at a price.  Years of inbreeding means that health issues can always be underlying in this breed.  Frenchies can have breathing issues, as well as spine, joint, and digestive issues.  Vet bills add up quickly depending on the severity of illness.
Do your research
French bulldogs are one of the most expensive dogs that you can buy.  While there are always cheaper dogs on the market, be cautious.   Frenchies from backyard breeders put the health of their dogs at risk to make a fast buck.
Backyard breeders or puppy mills are producing dogs that put the "breed" in jeopardy.  Breeding unhealthy dogs or inbreeding, increases health issues in future litters.  These dogs are usually cheaper than dogs from reputable breeders.
What seems like a good deal now can cost you thousands later in vet bills.  This is where doing your homework pays!
Smart shopping
When buying from a reputable breeder, you will be paying more but you're also guaranteed a healthy dog.
Things to look for in a breeder:
How long have they been breeding
Can you see how the dogs are raised (versus hiding you from the dogs)
Do they enter dog competitions
Is there a health guarantee
Are they AKC certified
Asking questions helps to ensure that you're buying a healthy dog.
Rescue pups
Since Frenchies can have a myriad of health problems, this is one of the reasons why they are surrendered.
Knowing the breed before you adopt or buy is always a great idea.  You want to know what you are getting into before you bring a new family member into your home.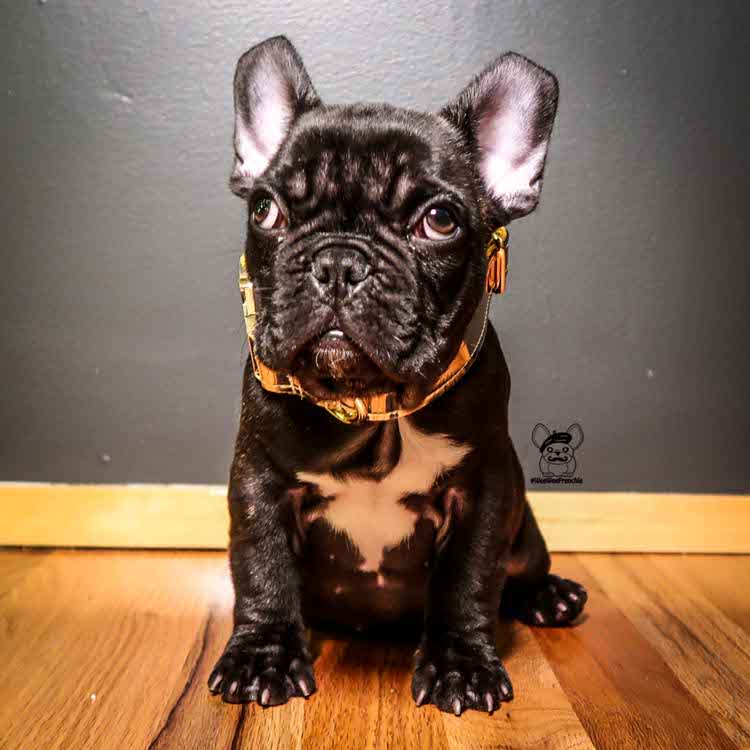 My own story
When I adopted Phoenix, he was from a very reputable breeder.  Despite my research, his health issues started at 7 months old.  And while his health issues are extensive, he didn't live up to his health guarantee.
I kept emailing the breeder to notify them of the issues that Phoenix was enduring. It was very obvious that Phoenix was dealing with extensive issues that weren't common in young pups.  They were quick to offer me a new pup as a replacement but also allowing me to keep Phoenix.
It was clear that I couldn't take on a new pup immediately.  Phoenix was at the vet's office every week.  But once his issues resolved, I was willing to take on one more baby.
After almost 2 years of Phoenix's health issues, it was finally time.   Phoenix's new brother, Syre, is already a big hit with his calm demeanor and adorable wrinkles.
Christmas came early for Phoenix.  And his new friend will keep him company during his good and bad days.
Knowing my own story, even bad things can happen with reputable breeders.  But risk can be minimized knowing that a breeder will guarantee their dogs.  Researching both the dog breed and breeder  will help you be better prepared.  Health issues can always arise so be aware of what you are getting into before you adopt.