With Phoenix's 1st birthday celebration complete, we want to thank each and every one of you for your kind words, cards, gifts, and for those that celebrated with us in person.  Phoenix had a great birthday celebration all month long but, more importantly, his birthday party was truly special.  We believe that Phoenix will remember this birthday for years to come due to adding special touches.  How did we do it?
We went to Pinterest and began searching for dog party ideas, which helped us choose a fire truck theme for Phoenix's party.  We found ideas to create our own decorations, like the fire hydrants, flames, and fire truck photo booth, as well as food ideas, such as a pupcake recipe.  If you would like to view our Pinterest idea board for Phoenix's birthday party, click here.  Get inspired!
Create a fire truck photo booth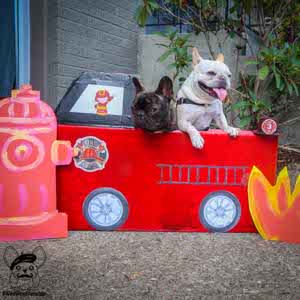 Spray paint large rectangular box red
Use black or silver duct tape to attach copy paper to box for windows
Use Bing.com or Google.com to find images of a firefighter, ladder, wheels, and firetruck grill.  Enlarge photo to the desired size and print
Cut out images and use double-sided tape (or use a glue gun) to attach images to box
Put styrofoam in the bottom of box for dogs to stand on, if needed, so that they can see out of the box for photos
NOTE: For an added touch, use Fuji Instax Mini camera for vintage-looking photos.

Decorations
Games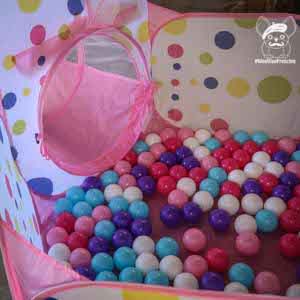 Food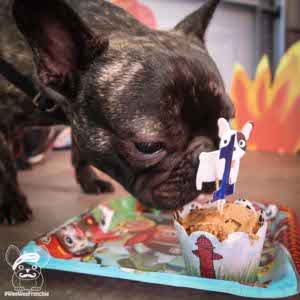 Pupcakes for the dogs (recipe here)
Water stations for dogs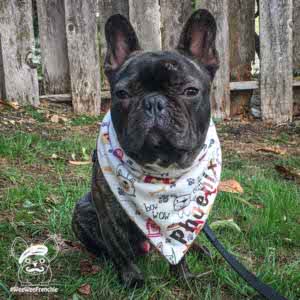 For the birthday dog
Create a dog bandana, shirt, or hat to wear at the party
Make cake or pupcakes out of their favorite ingredients
Open gifts and let your dog have fun
Get creative and have fun!  Seeing the smile on your dog's face makes all of the hard work worth the effort!